Books written by Catherine Ann Jones. All are available for purchase on amazon.com

The Way of Story – The Craft & Soul of Writing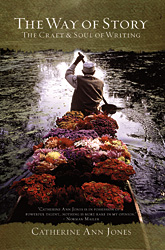 The Way of Story – The Craft & Soul of Writing Offers an integrative approach to writing all forms of narrative, this illustrated book contains evocative insights from the authors own professional journey. The emphasis on the integration of both a solid craft and an experiential inner discovery makes this writing book unique.
"Your structure gave my story wings. I've never been so clean on what I want to write."         — Linda L., Ann Arbor, MI

"This is the best book on writing I've ever read."

                          – Jill P., Santa Barbara Writers Conference
Available on Amazon as a Paperback, and Kindle
---
Heal Your Self with Writing  (Nautilus Book Award 2014)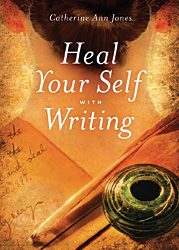 Heal Your Self with Writing offers a step-by-step journey of discovery and re-visioning through focused journaling, a practice that can enable healing and empowerment. In this way, each listener is able to make meaning out of memory and put the past where it belongs – behind them.
"Heal Your Self with Writing is an elixir for the soul."      Psychology Today
Discover today! Available on Audible, iTunes and Amazon as a ebook, audiobook and paperback.
I deeply value the soft voice of wisdom in this book.The accounts of encounters with shamans and mysterious teachers are unforgettable. On every page we find something to cherish: an exercise to stir the depths, a quotation to remember always, an insight to open the way.
                                 Catherine Ann Jones is a true friend to the soul.
                                                                                  — Dianne Skafte, Ph.D., Listening to the Oracle
---
What Story Are You Living?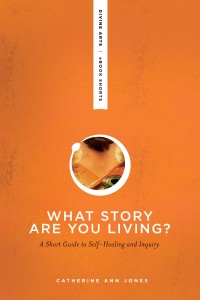 The stories we tell ourselves become who we are, therefore being authentic and true to one's self are crucial elements on the path to healing and self-discovery. What Story Are You Living? is a short compact manual on how to achieve goals that are truly appropriate for you and how to find the courage to move forward in a soul-centered way.
Discover today! Available as a ebook, and audiobook, on Audible, iTunes and Amazon
---
Freud's Oracle: A Play Based on the Life of H.D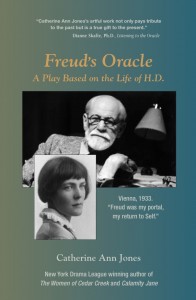 Freud's Oracle, a new play by award-winning author/actor Catherine Ann Jones, is a one-person play about the American poet H.D. and her relationship with Sigmund Freud. H.D. suffered great personal losses and a nervous breakdown due to the Great War and became Freud's patient in 1933 because of an increasing paranoia about the rise of Hitler and the fear and certainty that another world war was coming. The themes are the travesty of war and the triumph of the individual spirit.
Freud's Oracle held me spell-bound.  Very compelling!
Hendrika deVries, Licensed Marriage & Family Therapist
Jones's artful work not only pays tribute to the past but is a true gift to the present. –      Dianne Skafte, Ph.D., Listening to the Oracle
Seeing and being become a form of love. Freud's Oracle is moving, mysterious, and wise.
– Betty Sue Flowers, Ph.D., Editor, Joseph Campbell and the Power of Myth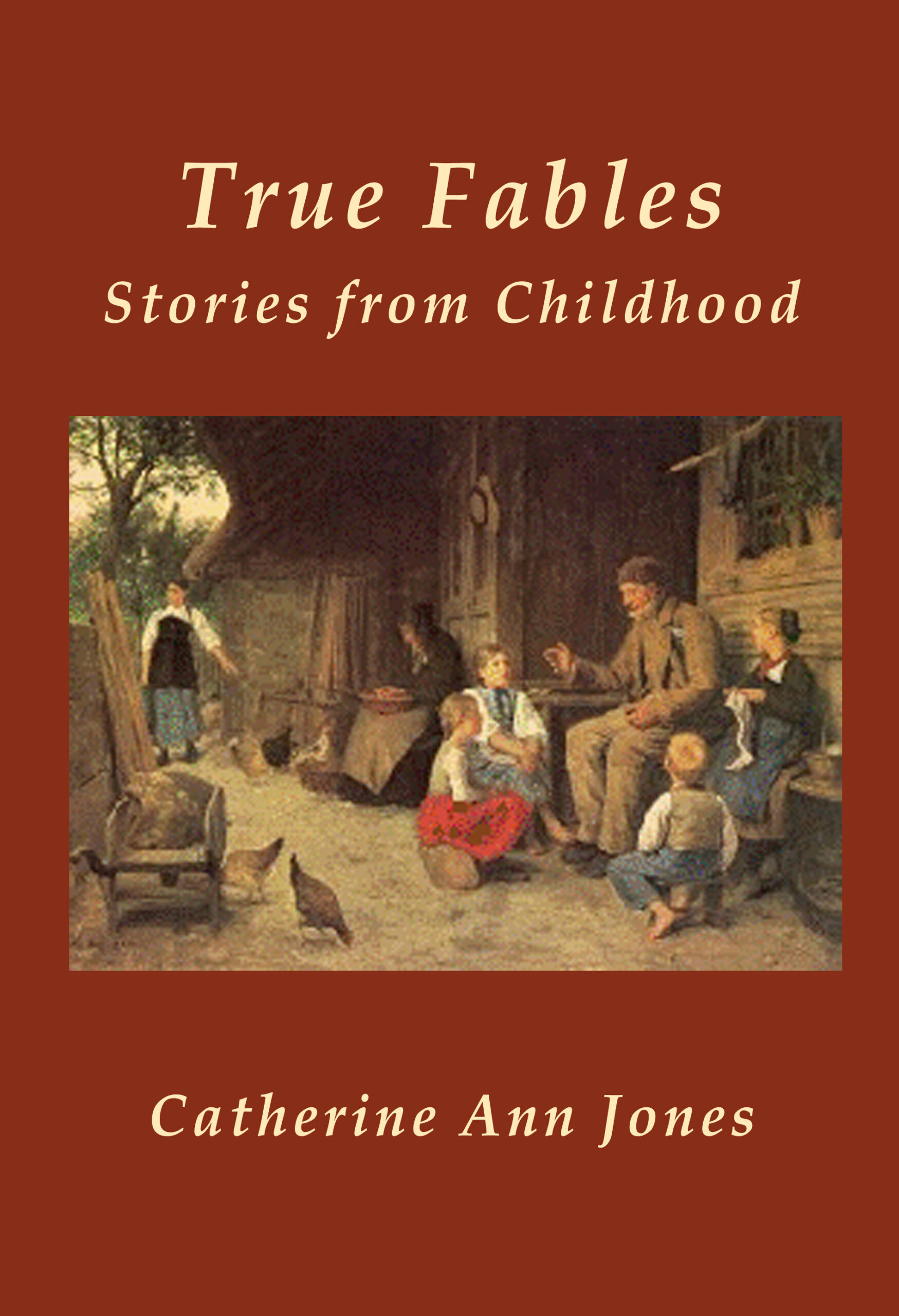 Congrats on your gentle, charming and engaging stories, True Fables. Excellent content and voice for kids. I really liked them.
Arthur Kornhaber, M.D, Life Fellow, American Academy of Child and    Adolescent Psychiatry, Spirit
I feel like I've just returned from an enchanted voyage, reading all of your True Fables stories in a row. The spell stayed with me through each new account, and it still lingers. These stories have a magic all of their own. I think their special power comes from a deep sincerity and truth, combined with soft, inviting lessons for the soul. Because your accounts are true, they exude a living presence that most manufactured stories can't achieve. And a larger spiritual aura surrounds it all.
                                                 Dianne Skafte, Ph.D., Listening to the Oracle
I think that stories like these will stimulate parents or adult readers to recall their own childhood stories as well as young children. –       Trent Jones, Ask Now realtor
Catherine's stories are sweet and just right for the early reader and picture book crowd. Comforting and comfortable, they will be enjoyed by children and adults everywhere.
                                                                        Julie Albright, Children's Services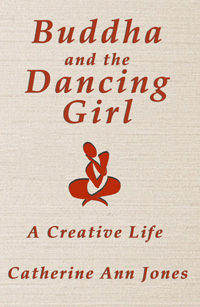 Buddha and the Dancing Girl is a story of inner and outer adventures, from acting in New York to writing in Hollywood, and from a girlhood in Texas to a spiritual search in India – a life fully lived, offering us remarkable experiences, memorable people, and deep wisdom. What a privilege to read about this life!
Betty Sue Flowers, Ph.D., editor, Joseph Campbell and The Power of Myth
You inspired me through your new book, The Buddha and the Dancing Girl. I can't quite explain how I was inspired but it has something to do with the way you described the opposites in your life coming together, and the way events can define and alter our lives.  –  Dixie Gladstone
Buddha & the Dancing Girl is so warmly and gently written, her lessons learned quickly become our own. Reading about the author's life varied explorations of diverse dimensions of possible experience help us to energize, validate, and increase attention to our own spiritual consciousness.
    Arthur Kornhaber, M.D., Spirit 
Catherine's outer life and accomplishments is matched in its richness only by her inner spiritual life.  What a life lived!  Catherine balances the tug of war of opposites – the inner spiritual world in one hand, the outer world of theater, acting, writing in the other – with the grace and beauty of a ballerina. Buddha & the Dancing Girl is a beautiful and fascinating read that I literally could not put down.
Molly Jordan Koch,  co-author of Magic Time: My Life in Hollywood
 Buddha and the Dancing Girl perfectly describes the difference between ordinary time and the Story that emerges in this moving remembrance/creation.
Catherine Ann Jones gives us a life with two centers, art and the spiritual quest. As her title implies, she dances for the sake of a deeper reality. I couldn't put it down.
Al Collins, Ph.D., Fatherson: A Self Psychology of the Archetypal Masculine
Discover today! Available on Amazon in Print, Kindle, or Audible.