Online Course: Heal Yourself with Writing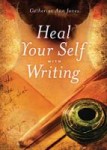 Heal Yourself with Writing
by Catherine Ann Jones
Already enrolled?
8 Week Course for only $25
(1 lesson per week)
(This is the total amount for all 8 lessons) 2,800 people have taken this course
This is an 8 week on-line course available from DailyOM and Catherine Ann Jones. We will email you when your new lesson is available and you will be able to login and read each lesson on-line or print as they become available and click to listen to the guided audio meditations. Your first lesson will be available immediately after you enroll. www.wayofstory.com for link
Our lives may be determined less by past events than by the way we remember them. You are invited to come aboard this inner adventure that offers a step by step journey of discovery and re-visioning through focused journaling. Throughout the eight sessions, you will be engaged in exercises designed to facilitate healing and transformation. Telling stories about our past through focused journaling can help change our perspectives to enable healing and empowerment. In this way, we are able to make meaning out of memory and put the past where it belongs – behind us. Healing and transformation are only possible through changing one's perspective from within. In this way, global healing takes place one individual, one tribe, at a time. What story are you living? How do you choose to remember your story?
There is a Native American parable about a grandfather who says, I feel as if I have two wolves fighting in my heart. One wolf is the vengeful, angry one. The other wolf is the loving, compassionate one." When asked which wolf will win the fight in his heart, the old man replies, "The one I feed."
How do we learn to "feed" the stories that heal?
How do we put together the pieces of our past? How can we rewrite our life story so that pain becomes meaningful and actually promotes growth and transformation? One answer lies in focused journaling. Join award-winning writer and global teacher Catherine Ann Jones in this course.
No writing experience is necessary.
See home page of www.wayofstory.com for other Online Courses by Catherine Ann Jones
TOPICS COVERED
Re-visioning Your Life
Integrating the Opposites: Standing in the Light, Facing the Dark
Soul Dialogues: Getting in Touch with your Inner Visionary
Focused Journaling: A Powerful Transformational Mirror
A Shamanic Journey: Communicating with your Spirit & Ancestral Guides
Discovering Your Personal Myth: Transcending the Archetype
Overcoming Trauma: Beyond Traditional Psychology
Looking Back, Growing Forward
"I first taught this class at the Esalen Institute and was amazed at the response. Several participants felt that they were able to heal a split within themselves in just a few days that had not been healed in years of traditional therapy. One woman later wrote me that she had felt separated from herself since being victimized by a sexual assault at the age of fifteen. After the Esalen experiential workshop, she felt reconnected through the focused journaling exercises. In her own words, "I had returned to myself."
Register link on www.wayofstory.com or www.dailyom.com
ABOUT CATHERINE ANN JONES
Catherine Ann Jones holds a graduate degree in Depth Psychology and Myth from Pacifica Graduate Institute where she has also taught. Earlier she has played major roles in over fifty productions on and off-Broadway, as well as film and television. Disappointed by the lack of good roles for women, she wrote a play about Virginia Woolf (On the Edge) which won a National Endowment for the Arts Award. Ten of her plays, including Calamity Jane (both play and musical) and The Women of Cedar Creek, have won several awards and are produced both in and out of New York. Her films include The Christmas Wife (Jason Robards & Julie Harris), Unlikely Angel (Dolly Parton), Angel Passing (Hume Cronyn & Teresa Wright) which played at Sundance and went on to garner fifteen awards here and abroad, and the popular TV series, Touched by an Angel. A Fulbright Scholar to India studying shamanism, she has also taught at The New School University, University of Southern California, and the Esalen and the Omega Institute. Ms. Jones lives in Ojai, California, leads The Way of Story and Healing Yourself with Writing workshops throughout the United States, Europe, and Asia. Her recent book, The Way of Story: the craft & soul of writing, is used by many schools, including NYU writing programs.