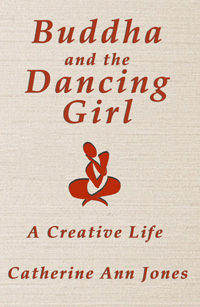 Writing Memoir for Family Legacy
       on ZOOM,  Sat, May 8 at 10 AM
 I write in order to discover myself." – Maya Angelou
Why write a memoir? To discover what we have learned on our journey and then share that with others, those who come after.  Home is where our stories begin. What we know we know only through our own experience. I am the world I perceive. Your perspective is your voice and mirrors your personal values—unlike anyone else. This is what makes your story unique and a special form of legacy.
             Join award-winning author Catherine Ann Jones, for a creative writing workshop and find your voice in writing memoir. Bring your pen & courage!
Catherine Ann Jones, M.A. in depth psychology, is an award-winning playwright (Calamity Jane, On the Edge, The Women of Cedar Creek), and Emmy-nominated screenwriter (The Christmas Wife, Unlikely Angel, & the Touched by an Angel popular television series), and award-winning author of seven books. A Fulbright Scholar to India studying shamanism, over forty years teaching experience, writing consultant, author of The Way of Story, Heal Your Self with Writing (Nautilus Book Award for 2014), What Story Are You Living, Freud's Oracle, True Fables: Stories of Childhood, and Buddha and the Dancing Girl: A Creative Life. Her most recent book, Tea with Mrs. Gandhi: Stories of India, will be published in the U.K., summer of 2022.
  

Writing Memoir for Family Legacy on ZOOM, Sat, May 8 at 10 AM
To register: catherinejones@wayofstory.com                                                               Fee: $108. To hold a space, send check and your email address to                   Catherine A. Jones, 105 S. Arnaz Ave, Ojai, CA 93023
For online courses, writing consultations, blog, & psychic readings:     www.wayofstory.com